Transatlantic cooperation post-Trump: climate change and the clean energy transition
Megan Richards explains the Biden administration's plans to establish the USA as a leader in the sustainable clean energy transition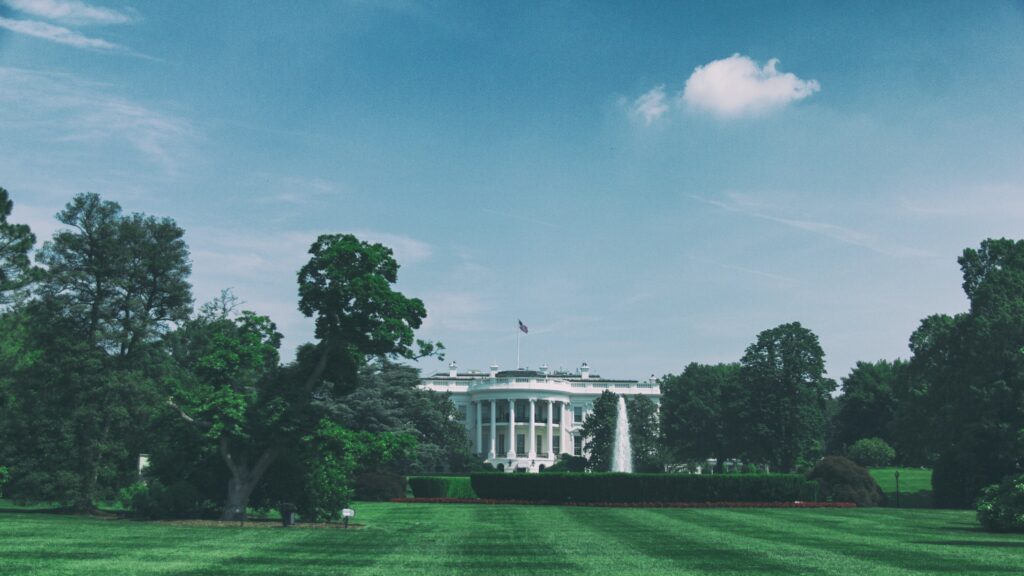 In this article, Megan Richards (Advisory Board Member, WECS Foundation and Former Director of Energy Policy in DG Energy) delineates the Biden administration's plans to establish the USA as a leader in the sustainable clean energy transition while strengthening its transatlantic cooperation with the EU to further common energy and climate interests.
This article was produced in collaboration between Lights on Women and the WECS Foundation.
Biden sets a new glide path from 2021
In his 2020 election campaign, the newly appointed president of the United States, Joseph Robinette Biden Jr., promised a clean energy revolution and environmental justice plan. Since his first day in office on 20 January 2021, he has wasted no time and set about the plan's implementation.
Most aspects of this plan will find a very positive reception in Europe. In particular, his willingness to make alliances with the rest of the world to address climate change and his focus on the opportunities rather than challenges of renewable energy investments are a far cry from Trump's climate scepticism and isolationism.
Nominating former US Secretary of State John Kerry as Special Presidential Envoy for Climate and "global climate czar" was also a stroke of genius (given his important role in helping to ensure the success of the Paris Climate Agreement) and served to reassure all those concerned about moving the global climate change agenda forward.
Also significant in this context was the announcement that the Biden administration is committed to the creation of millions of clean energy jobs. The move should resonate with voters who are not aware (or are not believers) of the urgency of moving forward with a clean energy transition and the many benefits connected to it.
Paris Climate Agreement back on track 
The EU has been actively encouraging third countries – both in bilateral and multilateral contexts – to meet their Paris Climate Agreement commitments and to take further ambitious steps in working towards a clean energy transition. This is both to ensure that EU climate ambitions are not negated by actors beyond European borders and to drive forward the beneficial economic, social and environmental benefits of a clean energy transition. With the Biden presidency, these efforts will be further reinforced with parallel messages from the USA, along with greater joint actions on the global stage.
In addition, American and European innovative, clean and sustainable technologies can be promoted globally along with the modernisation of regulatory policies and practices to better integrate renewable energy into electric grids, encourage consumer production, and better compensate energy efficiency.
Biden's proposal to host a global Leaders Summit on Climate Change on April 22, 2021, should help to galvanise further multilateral support leading up to the COP26 discussions in November this year.
Domestic action too
The nomination of Gina McCarthy (former EPA administrator) as national climate advisor to the White House, gives an extra boost to the new administration's commitment to taking action on climate change, as well as equity in appointments.
However, even though Biden's package of executive orders and proposed legislation sets out new ambitious goals, legislative developments will largely depend on how much progress Biden can make with Republicans in the Senate over the next months.
It seems that there are some new opportunities to be seized there too. In spite of the fact that the majority of Senate Republicans still support Trump as their leader (which is proved by the fact that they voted for the acquittal on the 2021 impeachment charges), some of them seem to have distanced themselves from him and have rebuked Trump for his behaviour related to Capitol Hill riots on 6 January. These same Republicans might be keen to muster support from their constituents on more significant climate actions.
Given the devastating impact of the Covid-19 crisis on America – its people, its security and its economy – it is possible that Biden's proposal to make climate change a core, national security priority will find support from a broader political spectrum. Both international and domestic security and intelligence experts recognise the potential consequences of the climate disaster, and this alone should enable Biden to move forward with his policy. He will certainly find supporting voices in NATO and the EU.
Legislation vs executive orders
The climate and clean-energy executive actions include:
removing the federal subsidies on fossil fuels;
ensuring that the federal fleet of vehicles becomes emission-free;
pausing new fossil fuel exploitation on federal lands;
improving the energy efficiency and climate adaptation of US government buildings and ensuring that federal agencies take action to encourage clean energy generating and transmission projects;
cancelling federal permits for the Keystone XL pipeline;
ordering a review of the methane emissions standards in the oil and gas sector;
making sure communities get more from the ensuing economic and environmental benefits of federal actions.
It should be also be noted that the new administration's Covid-19 bill for support of $1.9 trillion to the US economy that recently passed Congress included some $35 billion for clean energy research and development. The Biden administration's clear and proclaimed reliance on and support for scientific and technical expertise will help to drive further innovation in clean energy technologies.
Given the Democrats' slim majority over the Republicans in the Senate, some – or all – of the legislative actions could either require adjustment in order to pass or fail to advance. However, depending on public reaction to the first two years of a Biden presidency, it is possible that the Democrats manage to pick up more seats in 2022 (in the midterm elections), or that some Republicans see these policies as advantageous enough for their constituents and allow them to advance in the legislative agenda.
US climate aspirations re-align with EU legislation
In November 2019, former President Donald Trump officially withdrew the US from the Paris Climate Accord. After a little over one year, and just hours after being sworn in as president, Biden rejoined the Paris agreement and made clear that – moving forward – his policies will align with the ones of the EU.
Biden's agenda seems today inextricably linked to the developments of the EU's clean energy legislative package, in particular on the issues of:
increasing of deployment of renewable energy and raising of energy efficiency targets;
improving electricity grid management;
introducing a 10-year EU National Energy and Climate Plans from each Member State, along with recently amended climate legislation and increased targets for CO2 emission reductions in vehicles.
Finally, Von der Leyen's European Green Deal, which raises even further the climate ambitions of Europe, has the potential to be the common ground for both Europe and the USA to cooperate in boosting sustainable development and growth across the globe.
To acquire a leadership role in the clean transition, Biden will have to build back his country's economy and politics, and gather domestic and international approval. Faced with this incredible task, Biden has no choice but to turn to Europe and a transatlantic partnership to deliver on his promises.
About the author
---
This article was produced in the framework of the collaboration between Lights on Women and the WECS Foundation.
Learn more about our collaboration and the Lights on Women + WECS article series, which inform our audience about the relevant issues in the energy sector and energy and climate policy in Europe from women on the front lines!
Stay in the know
Get the Lights on Women newsletter.