1st Lights on Women Scholarship — Meet the recipients!
The FSR is pleased to introduce the recipients of the 1st Lights on Women scholarship.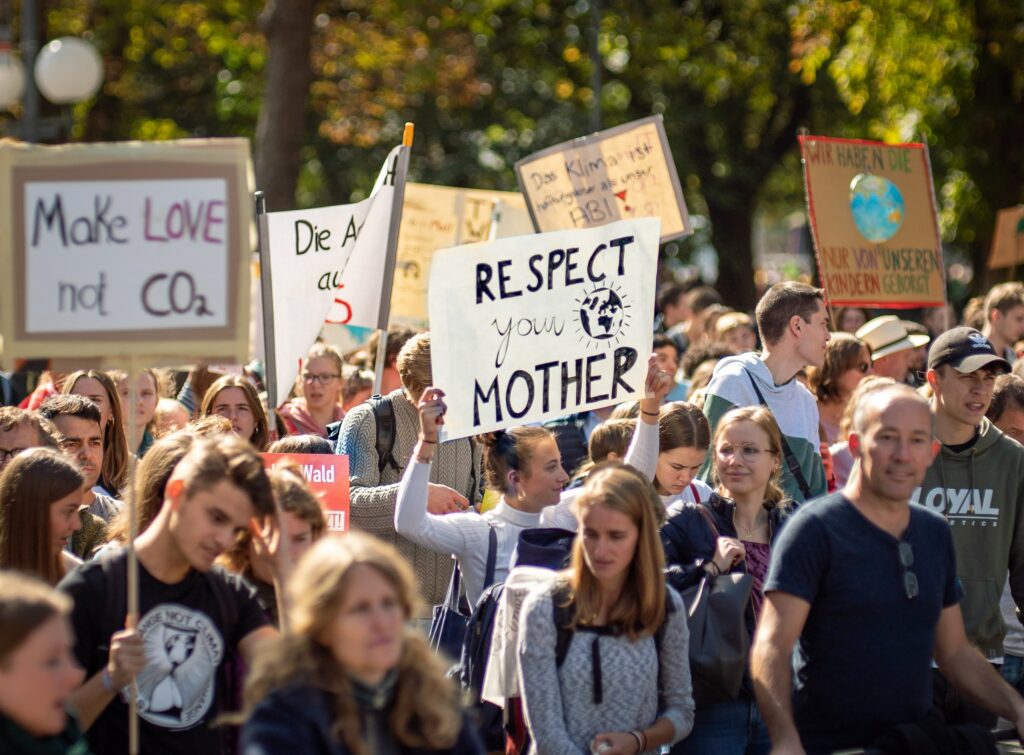 Meet the recipients of the 1st Lights on Women scholarship!
Gender-balanced participation in the energy sector is critical to a successful and just energy transition, which brings about challenges that require all hands on deck.
The Florence School of Regulation would like to contribute to shaping an inclusive energy future by offering four scholarships to motivated early to mid-career women to support their professional advancement with new or strengthened capabilities.
The Selection Committee was sincerely impressed by the outstanding quality of the 130 excellent applications from 54 countries around the world! After careful consideration, we are now happy to announce the recipients of the 1st Lights on Women Scholarship.
---
About the scholarship
Recipients will benefit from free access to one FSR online course, tackling a wide variety of energy regulation and policy topics to gain the technical knowledge needed to boost their careers.
The flexibility provided by FSR's online courses will allow recipients of the 1st Lights on Women scholarship to follow lessons at their own pace, so to balance learning with other professional and personal commitments. All FSR online courses adopt interactive tools, group projects and live activities to enhance the learning experience and to facilitate collaboration and networking between the global participants and a world-renowned faculty. Browse our full online portfolio.
---
Meet the Recipients!
Ujunwa Ojemeni is an impact investing, clean energy and development expert with experience in the areas of business development, opportunity maturation, & project financing. She is the Senior Investment Associate at All On where she is responsible for driving clean energy investments opportunities from origination to closing while providing strategic, governance and operational support to All On's investees.
In acknowledgement of her contributions to the energy sector, she was selected as one of the 60 young African Energy Leaders for the Open Power Africa 2019 program by Enel Foundation in collaboration with top African and Italian academic institutions. She was also a finalist at the 2019 IFC Sustainability Exchange Contest for Youth Innovations.
Passionate about social responsibility, volunteering and philanthropy, she founded the SME Transformation Project where she provides business advisory and funding to women-owned SMEs in low-income communities. She is also the Founder & President of The African Women in Energy Development Initiative — AWEDI Network. It is the pioneer African organisation focused on women across the energy value chain offering mentorship, career sponsorship, capacity building, & leadership training for women at all stages of their energy careers, and for female students at the secondary and tertiary levels. Ujunwa is a mentor with the Cherie Blaire Foundation, providing support to women entrepreneurs as they grow their businesses in different parts of the world.
Ujunwa has a Master's degree in International Development — Development Finance from the University of Manchester, and a Bachelor's degree in Banking & Finance from the University of Nigeria.
---
Mariëlle Feenstra wrote the first-ever thesis on gender-aware energy policy with case-studies from Uganda and South Africa as a University Twente master student in 2002. She specialised in gender and development within her master European Studies & International Relations. Inspired by an Internship at the United Nations Development Fund for Women (UNIFEM), she became a research assistant of Prof Joy Clancy focusing on gender and energy. For ENERGIA, she compiled the first-ever annotated bibliography on gender and energy.
In her PhD research, she continues her academic work on gender-aware energy policy, focusing on policy design and formulation in the policy process cycle. She uses a gender lens to analyse energy poverty mitigation policies and energy transition policy, taking a North-South perspective. Together with her supervisor Prof Joy Clancy, she has written two studies for the FEMM Committee of the European Parliament. Both studies are the first publications in the EU on gender and energy policy.
She has fifteen years of experience in international project management. As a policy advisor within municipalities, she works on a variety of policy fields like employment, education, entrepreneurship, energy transition, mobility and heritage. While living in Québec City, Canada she was the research assistant North-America of Oxford Analytica, a UK based international relations consulting firm. Mariëlle developed a market launch strategy for a daily brief on international politics concerning energy and oil&gas, serving major mining companies and multinationals.
---
Suamy Perez, Cusco city, Peru, native, has always been fascinated by the study of sciences and the environment and is passionate in tackling energy issues such as rural electrification and energy poverty.
She holds a bachelor's degree in Electronic Engineering from the Pontifical Catholic University of Peru, where she developed research in the area of ​​renewable energies and rural electrification in communities of Cusco. The results of these investigations allowed her to obtain a scholarship from the Konrad Adenauer Stiftung for the presentation of her project at the 7th Latin American Energy Economics Meeting in Buenos Aires, Argentina (2019) and the publication of a paper in the Institute of Economic and Social Research of the South, of the National University of the South of Argentina (2019).
Suamy's passion for renewable energy arose at Harvard University in 2016, when she was part of the Renewable Energies and Sustainability Committee, which addressed the main challenges facing the Asia-Pacific regions in terms of access to energy, climate change and energy innovation. Subsequently, she had work experience in the areas of control systems and technologies of the companies ABB, BCRP and COES-SINAC.
Currently, she is completing an internship in the Operation and Maintenance Solar & Wind area at Enel Perú, from where she supports the supervision of the Rubí Solar Farm and the Wayra Wind Farm. She also contributes to the management of technological and digital innovation projects for these plants. After this pleasant experience, Suamy will take on the challenge of working as a Renewable Energy Engineer at MINSUR.
---
Rita Chiara Mele holds a Master's Degree in Energy economics from IFP School in France (ENSPM — École Nationale Supérieure du Pétrole et des Moteurs) and in Sustainable Development, Geopolitics of Resources and Arctic Studies from Società Italiana per l'Organizzazione Internazionale (SIOI) in Italy.
Currently, Rita works for the Italian NGO CEFA and is in charge of supporting and collaborating on research activities on socio-economic outcomes of rural electrification project in Matembwe, Tanzania. Prior to joining CEFA, Rita Chiara worked at the Directorate of Financial Affairs of the French Ministry of Ecological and Solidarity Transition and at Regulatory Affairs in the energy private sector.
Italian native based in France and currently living in Tanzania, she speaks Italian, French, English and Spanish, and is learning Arabic and Swahili. She actively volunteers with NGOs and organisations in France, Morocco and Italy to support female empowerment and unaccompanied minors through language inclusion initiatives.
Learning with the Florence School of Regulation
Our training courses are designed and continuously updated to meet the educational needs of energy professionals at all levels. The courses are developed with the support of an outstanding international training faculty, which includes professors from top universities as well as high-level experts in energy regulation, policy-making, and industry. We offer different types of training courses: Online, Residential, Blended (online + residential) and Tailor-made courses at all levels of knowledge.
FSR Online Training
Our online courses adopt interactive tools and live activities to enhance the learning experience, supported by an innovative platform and a dedicated facilitation team.
At the end of the course, you can earn a Certificate of Attendance, a Certificate of Completion or a Certificate of Excellence, depending on your performance and engagement throughout the course. You can take FSR online courses on 3 different levels of engagement, depending on your level of expertise or how much time you can dedicate to the course:
Level One – Investigator: Learn to speak the language of the topic of your selected course! Take the quizzes, read the materials and join the live classes to earn a Certificate of Attendance.
Level Two – Advocate: Learn to discuss and debate with colleagues and field specialists! Take the quizzes, read the material and join the live classes and participate in the forum discussions to earn a Certificate of Completion.
Level Three – Master: Learn to discuss, debate, analyse and attempt to solve/improve a real-life case! Take the quizzes, read the material and join the live classes, participate in the forum discussions and deliver a Final Project to earn a Certificate of Excellence.
The amount of time required to take this course depends on the aimed course level as well as the level of expertise in the subject prior to joining the course.
Stay in the know
Get the Lights on Women newsletter.